About Us
Location
Unit 2-3, 11 Garnet Street
Cooroy QLD 4563
Ph: 07 5442 5556
Fax: 07 5442 5524
Our Therapists
Craig Steele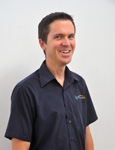 Craig has a Masters Degree in Sports Physiotherapy and has extensive experience working with high level athletes and sporting teams. This knowledge, combined with the ability to assess and manage complex injuries and musculoskeletal complaints, makes Craig a highly-sought after physio. Hinteractive Physio also offers acupuncture and massage as adjunct therapies to better serve the needs of it's clients.
---
Rebecca Steele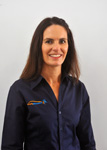 Rebecca also has extensive private practice experience, with an interest in the painful pelvis, hips and post-operative rehabilitation.
However, her main interest area is Women's Health, which allows Hinteractive Physio to offer treatment of pre and post natal conditions as well as incontinence and pelvic floor weakness.  Rebecca also takes Ladies Safe Strength classes which are pelvic floor safe, as well as pilates mat and equipment classes.
---
Jo Buffin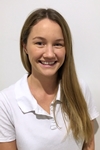 Jo has joined the team at Hinteractive Physio after relocating from WA. Jo has a special interest in sporting injuries, lower back pain and post-operative rehabilitation. Her passion lies in the area of sport physiotherapy which began through her work as a sport trainer and physiotherapist with rugby union and WA Country AFL sporting teams. Jo is dedicated to helping others by working with clients to decrease their pain, improve their function and reach their full potential. Jo also has experience in dry needling, pre and post natal physiotherapy and Women's Health.
---
Simone Bifulco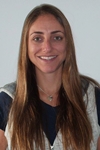 Simone completed her initial physiotherapy training close to 15 years ago in Brazil and has since undertaken further study in acute and chronic pain management as well as musculoskeletal physiotherapy. She has recently completed Yin Yoga teacher training as well as clinical Pilates training and will be instructing some of our exercise classes. During her career and post graduate studies in Brazil and Australia, Simone has developed extensive experience and knowledge in manual therapy techniques, dry needling, cupping, Pilates and Yoga to manage, treat and prevent musculoskeletal pain and sports injuries as well as improve her clients' quality of life.
---
Our Admin Staff
Helen Coulter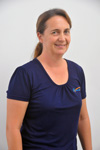 Helen joined our team in 2014 after our move to new premises.  She has worked locally at a veterinarian where some of you will recognise her face from.  Helen loves her horses and is an amazing artist.  She has a successful business outside of her work for us, painting animals and pets.
---
Andrea Chapman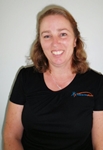 Andrea has been working with the team at Hinteractive Physio since 2016.  She looks forward to welcoming you on Wednesdays, Thursdays and Fridays.  Andrea has previously worked in physio reception and administration and she loves living in the warm Queensland climate and enjoys the beautiful surrounds of the Sunshine Coast.
---
Opening Hours
Hinteractive Physio is open weekdays from 7.30am to 6pm.
Fees and Charges
Initial Consultation $80
Subsequent Consultations $75
We also provide services for EPC (Enhanced Primary Care programs), Veteran's Affairs, Workcover and Third Party clients.
Our practice is both BUPA and Medibank preferred.
HICAPS on the spot health claiming is available for private health clients – you just pay the difference.
EFTPOS facilities (including American Express) are also available.
Privacy Policy
Please press here for our current Privacy Policy